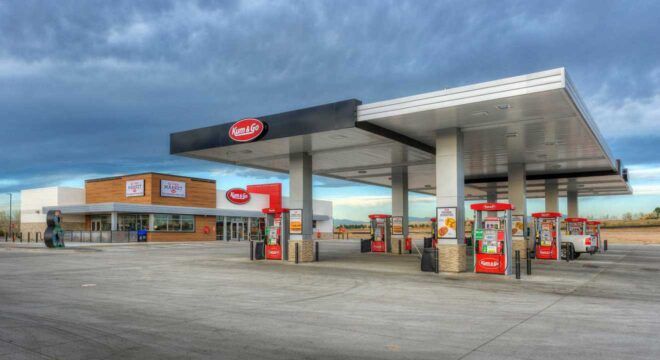 In 1959, William A. Krause and Tony S. Gentle created a convenience store concept where people could buy gas & groceries. But more than that, they pioneered a belief system. Whether it's keeping the store sparkling clean, treating every customer like a friend, or donating our time and money to great causes, we strive to make every day just a little bit better and brighter for all.
Today, Kum & Go is still a family-owned operation run by Tanner Krause, grandson and great-grandson of the original founders. We employ 5,000 associates in 400 stores across 11 states. We pride ourselves on not being a "typical" convenience retailer. Sure, we provide the products and services that you'd expect to find… lots of drinks and snacks, fresh food to satisfy the cravings of our on-the-go customers, and a selection of quality fuel products. Yet what truly sets us apart from our competitors is our people.
About WEX
Kum & Go's fleet card partner is WEX Inc., a leading provider of corporate payment solutions. From its roots in fleet card payments beginning in 1983, WEX has expanded the scope of its business into a multi-channel provider of corporate payment solutions representing approximately 10 million vehicles, and offering exceptional payment security and control across a wide spectrum of business sectors. For more information, visit www.wexinc.com.